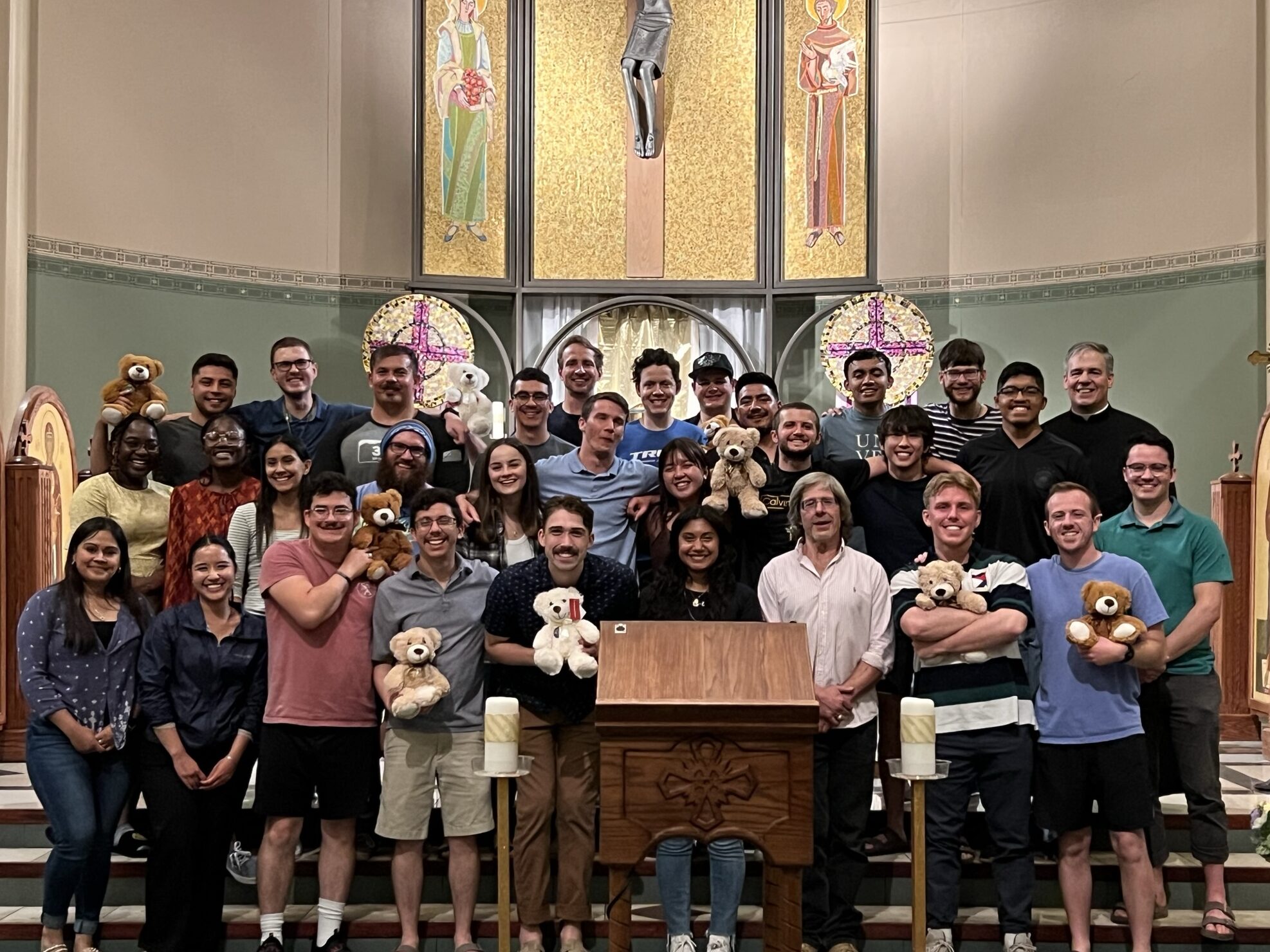 Dear brothers and sisters,
Last Tuesday, we said farewell to our beloved FOCUS missionaries. We had a big party. Some of the students cooked dinner. There were about 50 people in attendance.
After the delicious meal and flan :), Hannah Nguyen, president of the Catholic Club, and Dillon Craig, vice president, said some very heartfelt words of gratitude for our missionaries. After that, each missionary got a gift, and a card. As they got their gifts, the missionaries also manifested their gratitude for all the Lord has done this year in them and our campus.
On Thursday, our missionaries got their assignments for the new school year. Spence will serve at Georgia University, Tyler at University of Wisconsin Oshkosh, Nolan at California State Fullerton, Joseph at Western Washington University, Marco at Lehigh University, and Mauricio at Texas A & M University Kingsville. Luckily, we get to keep Alex with us for another semester!
We have several things to celebrate as we wrap up the school year. As I mentioned before, we had a big group of students attend the SEEK Conference, Bible Studies, and participate in discipleship.
Also, Celia, one of our students, has accepted to become a FOCUS missionary next school year. Will Ives has applied to the Seminary in Denver. Dillon Craig has been received in the Church and confirmed. Celia, Ines, and Maddie have also been newly confirmed. We keep them all in our prayers!
We have also had a Bible Study for adults on Sundays. Flan, doughnuts, and coffee once a month has been a success. We will continue these things in the fall.
Recently we have been forming a student choir, and we are considering launching a carrier advisory program for our students with the help of the parishioners.
May our Lady of Guadalupe protect and guide our missionaries in their new assignments. Yours in Christ,
Fr. Richard, MC