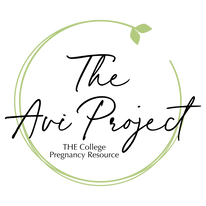 Dear brothers and sisters,
This Sunday, I ask you to prayerfully consider supporting the Archbishop's Catholic Appeal. Your donation will support Catholic Schools, Priestly Formation, and Catholic Charities, among more than 40 education, charitable and pastoral activities. As members of our Church, our mission is to serve our neighbors with hope, healing, and comfort.
Don't miss your chance to see the archbishop's message about being "Rooted in Christ, Spreading His message, and Sharing His fruit" for the 2023 Archbishop's Catholic Appeal. To watch the video and donate, go to archden.org/givetoday. Your gift helps others grow in their relationship with Christ and helps support our parish. Make your gift today!
On Thursday, we had a guest speaker at our formation series for college students. Nicole Cavey, Founder and CEO of The Avi Project came to talk to our students. In her own words "At 19, during my freshman year of college, I found myself pregnant. Insurmountable feelings of fear of the future consumed me. This wasn't part of my plan. I was lucky, I was loved and supported. This should ALWAYS be the case for every woman in this situation. This is why God has placed on my heart and has been preparing me for over 30 years to love and support expectant college students like myself and give hope for a bright future."
The Avi Project empowers expectant students to choose life and their education by providing all the resources they need. Check out their wonderful mission at www.theaviproject.com.
May our Lady of Guadalupe keep you all under her mantle.
Yours in Christ,
Fr. Richard, MC
Archbishop's Catholic Appeal and The Avi Project