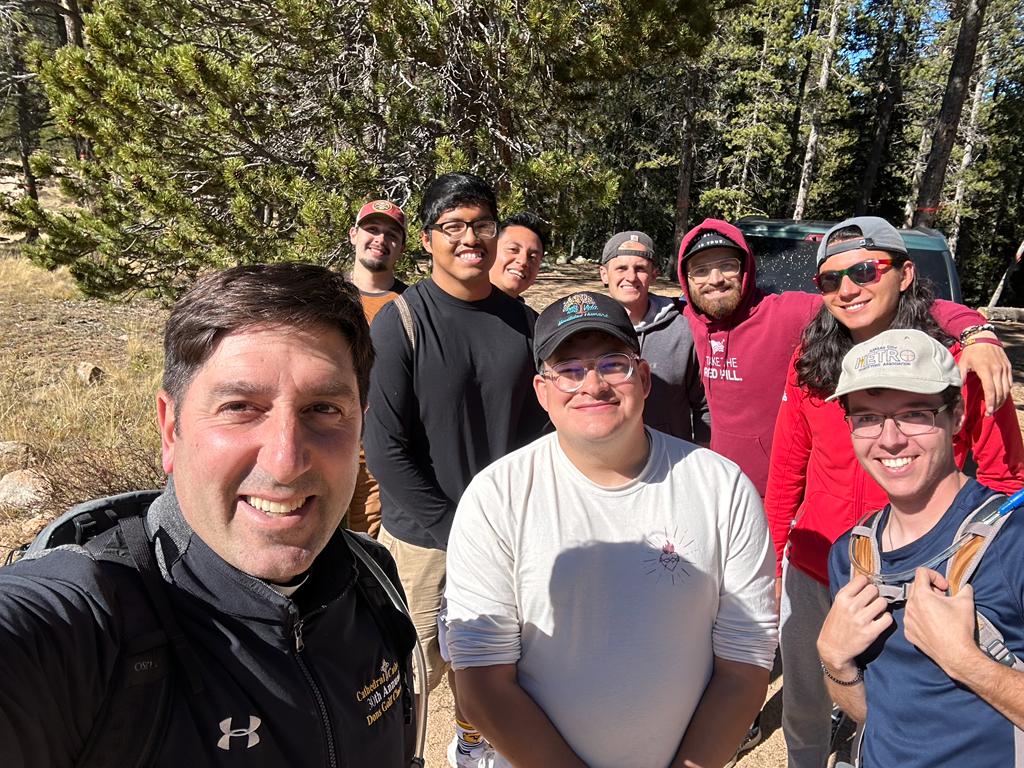 Dear brothers and sisters,
Last October 6-7, some of the students and missionaries at St. Elizabeth's along with Fr. Martin Latiff went on a camping trip to the Lost Creek Wilderness on the Rockies.
Amid the aspen's changing colors, the towering pine trees, the creeks and the mountains, everyone enjoyed and benefited from wonderful times of fellowship, breathtaking hikes in nature, and the celebration of Mass surrounded by God's beautiful creation. It was a time of spiritual renewal, of growth in friendship, and of appreciation for Our Lord's presence in our midst. Everyone is looking forward to the next camping trip in the spring!
On Thursday, the young women at St. Elizabeth's put together a tea party. We had 20 students attending, besides the older people, namely Bro. Francis and I 🙂
Before the event started, we prayed a Rosary while walking around Campus. The FOCUS missionaries joined us for that.
The young ladies brought all kinds of goodies, and we had a great time of fellowship. There was even real china! People enjoyed crepes, cakes, doughnuts, fruit, cheese, crackers and much more. A special thank you to Sharai for organizing this!
Last Sunday, we prayed on thanksgiving for our Sandwich Line volunteers at Mass. At the end of Mass, there was a blessing for the volunteers who could attend, and each one got a blessed medal of our Lady of Guadalupe. I will visit the Sandwich Line this week and bring medals to those who could not attend the Mass.
Lastly, on Monday, October 1st, we found ourselves needing a Sandwich Line Crew. I want to recognize and thank Trey and the missionaries Alex, Alex, and Greg for filling in as volunteers on the Sandwich Line that day. Ines also deserves high praise since her experience and leadership facilitated the quick execution of bagged meals for our hungry guests. It is a rare occasion for a crew not to be scheduled, but thanks to these willing hands and spirits, we were able to serve. May you all be blessed for your effort!
May our Lady of Guadalupe keep us close to the fruit of her womb.
In Christ, Fr. Richard, MC
Camping Trip, Student Tea, and Sandwich Line