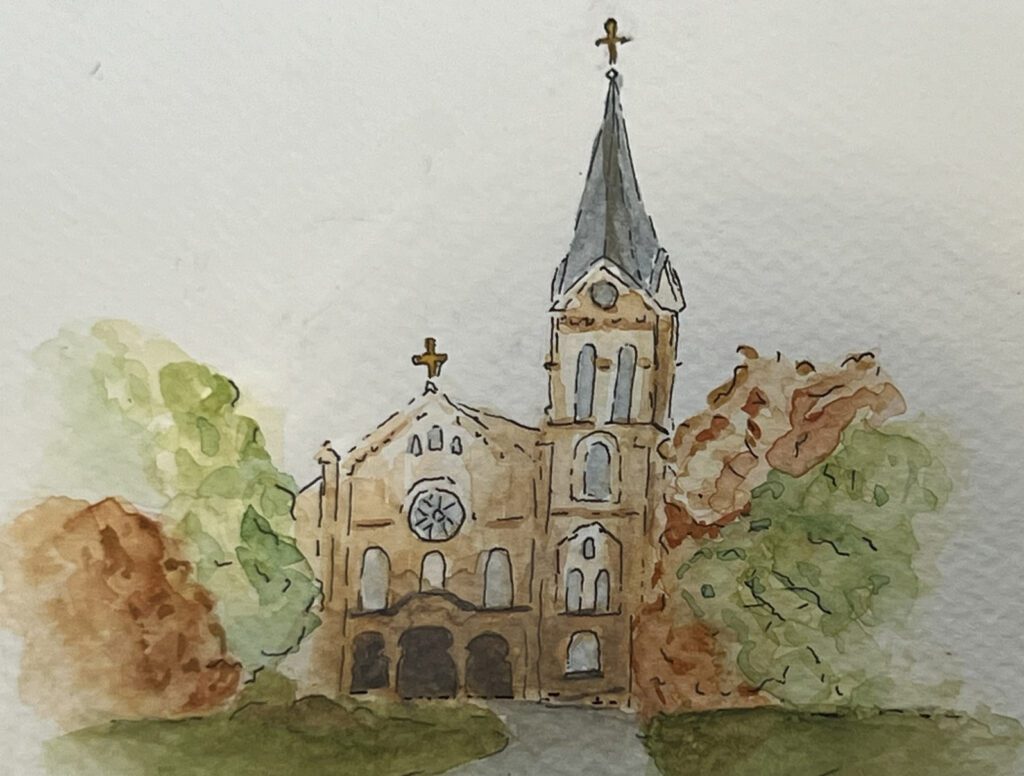 Dear brothers and sisters,
Last Thursday, we rejoiced in receiving two Dominican Sisters of St. Cecilia from Nashville, Tennessee. These wonderful Sisters are dedicated to education and the salvation of souls.
The Sisters visited us to support our students and promote vocations. They also participated in a bible study with the girls and spent lots of quality time with them. It was a joy to have them, and we pray they'll come back soon.
This week, after some great historical research over at the Cathedral to find St Elizabeth's consecration date, Fr. Sam was able to find a little resource that showed both the dedication date and the consecration date for Saint Elizabeth of Hungary. The church was dedicated on May 1, 1898. Thus, instead of celebrating the Memorial of St Joseph the Worker, we will always celebrate the Solemnity of the Dedication of the Church of Saint Elizabeth on May 1 every year in the church itself. Parishioners and others who attend can receive a plenary indulgence under all the normal conditions that day. Thank you, Fr. Sam, for your research and leadership!
As you know, last October 8, we offered Mass for our Sandwich Line volunteers. At the end of Mass, we blessed some medals of our Lady of Guadalupe. We have visited the Sandwich Line volunteers each day of the week, distributing these medals to them. May our Lady keep guiding them always!
As we are getting well into the fall semester, the number of students engaged in campus outreach is very significant. Thursday's barbecues and games remain very popular. The seven bible studies, run by missionaries and students, are very well attended. Please keep praying for the spiritual fruit of the ministry to the students.
May our Lady of Guadalupe always be our star, guiding us to Jesus.
Yours in Christ,
Fr. Richard, MC