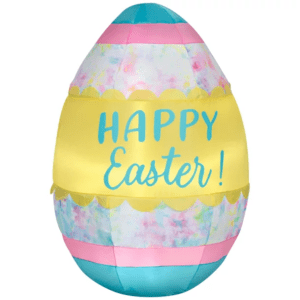 Dear brothers and sisters,
Happy Easter again, and happy Divine Mercy Sunday! We rejoice in celebrating today the gift of the Risen Lord to the whole Church: his Mercy! I recommend the site www.thedivinemercy.org for more information about today's feast day.
On Easter Sunday, we had the biggest turnout to date, with 130 people attending Mass. This turnout was even bigger than Christmas Eve!
We also had an excellent attendance of young kids who got buckets filled with Easter Eggs. My gratitude to those who prepared the Egg Hunt for the little ones.
While the kids searched for the treats, the not-so-young enjoyed an Easter flan! Apparently, it was pretty good :).
As the school year comes to a close, we will soon be saying farewell to our FOCUS missionaries. Most of them are moving on to other campuses, and we will get new missionaries in August. Our current missionaries' last day on campus will be Tuesday, May 9th. On Sunday, May 6th, we will have a farewell party after Mass to honor them.
I'm very grateful to our FOCUS missionaries for their efforts in the evangelization of our college students. Thanks to their efforts, we now have eight bible studies with about 30 students involved in them and another 12 students in discipleship. Their work has truly transformed our outreach on campus. May God bless them in all their future endeavors!
May our Lady of Guadalupe give us a share in her joy at the Resurrection of her Son.
Yours in Christ,
Fr. Richard, MC
Divine Mercy and Easter Eggs