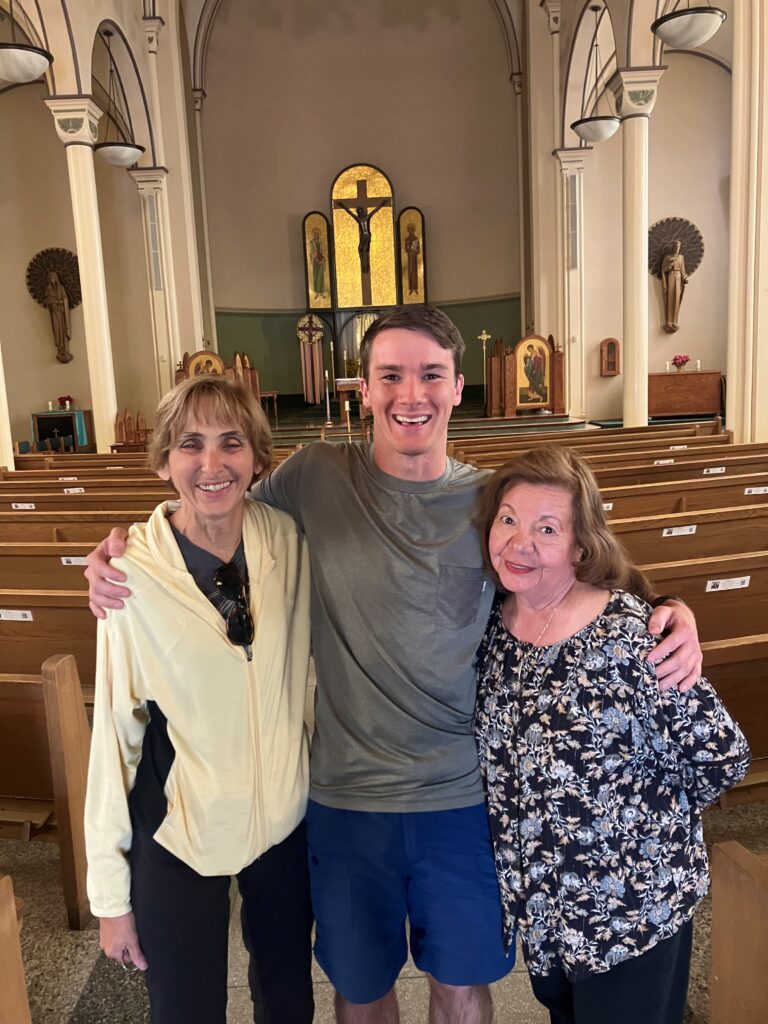 Dear brothers and sisters,
Today we are grateful for our FOCUS missionaries, Marco Orellana, Mauricio Recendez, Nolan Armbruster, Alexr Vazquez, Tyler Dillon, Spence Hutchinson, and Joseph Zavala. Sadly, we say farewell today as we wish them a blessed mission during their new assignments.
As you know, the missionaries at St. Elizabeth's come for only one year to grow in their formation and later join another Campus as full-time missionaries. It is bittersweet for us because we have become fond of every one of these young men.
Also, these young men have been the first contingent of FOCUS missionaries at St. Elizabeth's, and therefore, even more special.
My overall feeling is of profound gratitude. After a whole year of tireless work, the Auraria Campus is flourishing. We sent more than 20 students to the SEEK conference, more than 30 students participated in Bible Studies, 12 students profit from weekly discipleship meetings, and we had an endless list of outreach to students, including talks, Adoration, barbecues, St. Patrick's celebration, Ash Wednesday soup, sports, among many others.
I am also grateful to the FOCUS formation team, Josh Santo, Jon Brakenhoffj, Jacob Lawhorn, and William Ives. May the Lord reward all your efforts a hundredfold.
Please, keep each of these missionaries in our prayers and the next batch of missionaries arriving at St. E's next August.
May our Lady of Guadalupe envelop in her mantle each one of our missionaries.
Yours in Christ,
Fr. Richard, MC
Farewell to our FOCUS Missionaries