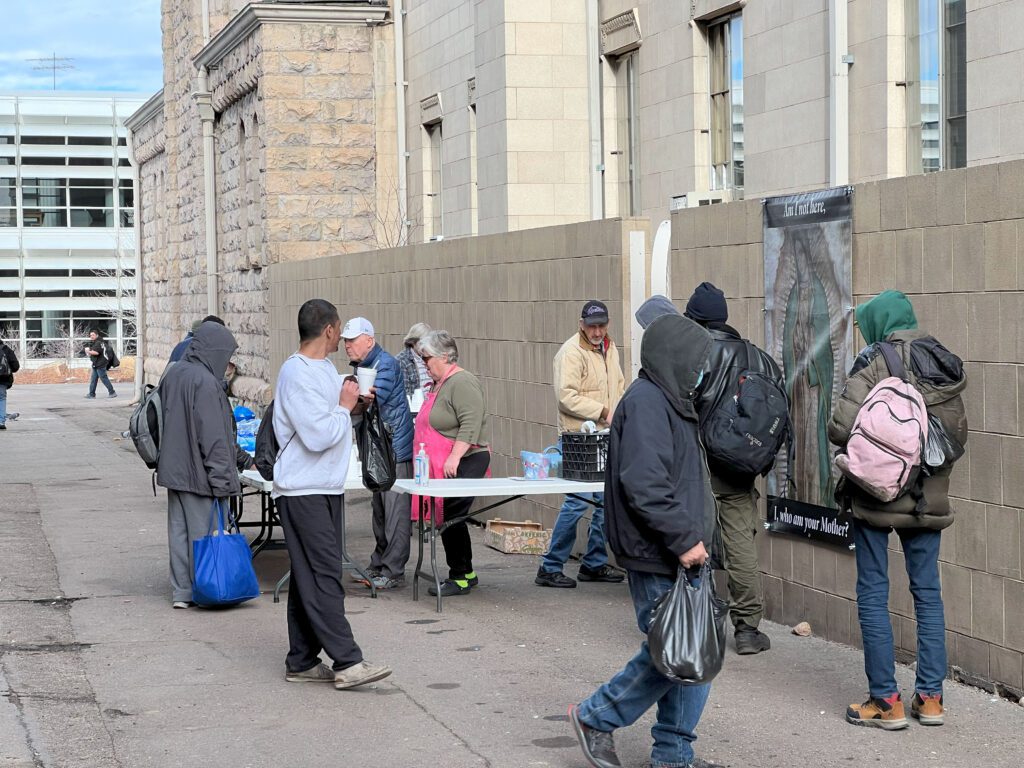 Dear brothers and sisters,
Last year, I started a tradition I intend to continue every year for the feast of St. Francis of Assisi. On October 4, we say a Mass in thanksgiving for our Sandwich Line volunteers. After consulting with the volunteers, we are celebrating the Mass this year on Sunday, October 8, so more of them may attend the event.
I want this event to celebrate the Community of St. Elizabeth's commitment to caring for the less fortunate. This ministry has its roots in Fr. Leo's, Fr. Madden's, and St. Elizabeth's of Hungary herself dedicated care of the poor. I am very proud of this ministry and want it to continue for many years.
If you are reading this and are not already volunteering at the Sandwich Line, please prayerfully consider doing so. We need help every day of the week in the morning preparing the food for our guests. To volunteer, contact Lisa at lisa@stelizabethdenver.org. Another way of helping out is to bring new or used men's shoes and boots.
Additionally, on October 8, we will have our customary flan, doughnuts, and coffee. Please stay after Mass to greet the Sandwich Line volunteers and spend some time in fellowship.
May our Lady of Guadalupe keep you in the crossing of her arms.
Yours in Christ,
Fr. Richard, MC
Mass for our Sandwich Line Volunteers