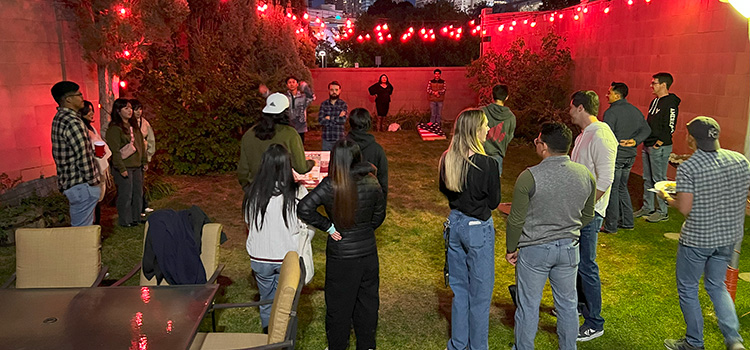 Dear brothers and sisters,
Last Saturday, October 14th, the FOCUS missionaries organized a party at St. E's promoting SEEK 2024. As you know, SEEK is a massive conference for college students from colleges all across the U.S.
We had an excellent turnout for the party. We watched a great promotional video. Andy and Hannah gave powerful testimonies from last year's experience at SEEk 2023.
So far, we have 16 students signed up. It is a good number since the conference is from Jan 1-5. Let's pray we can take at least 30 students this year.
November 2nd is coming up, the Commemoration of All Souls. It is a day dedicated to praying for the souls of the departed who are believed to be in purgatory. This day serves as a reminder of the union between the Church Militiant, here on earth, and the Church Suffering, in purgatory. We are reminded of our duty of charity towards the souls in purgatory, to offer prayers, sacrifices, and gain indulgences so that they might see the face of God as soon as possible.
As we did last year, we will place a book of the dead in the back of the Church for people to write the names of their loved ones on it. I will offer Mass for all the deceased in that book on November 2nd. We will also pray for them at the prayers of the faithful every Sunday in November.
You are also welcome to bring a picture of your loved one, which you can place on a table at the entrance of the Church.
May our Lady of Guadalupe show you how good a Mother she is.
Yours in Christ,
Fr. Richard, MC