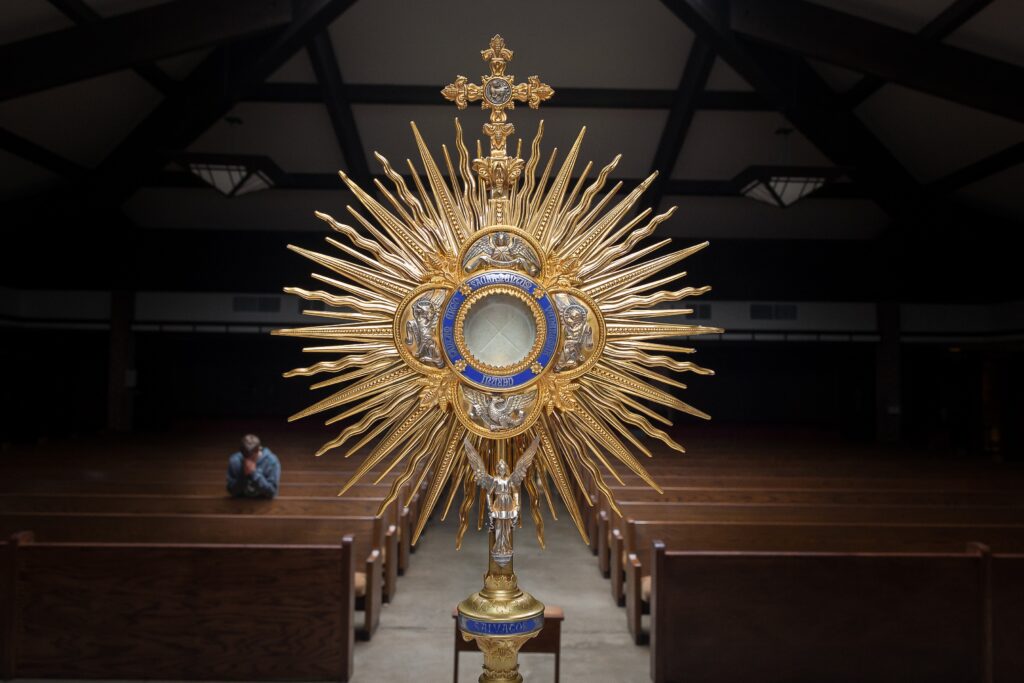 Dear brothers and sisters,
The pews are in the process of being squared off and carried forward closer to the altar and sanctuary. We were able to make good use of the original furnishings that were scattered throughout the property.
At a future time, when St. Elizabeth of Hungary has the ability to replace them, the matching Byzantine altar and presider chairs will also be donated to the Sts Cyril and Methodius Byzantine Community.
We are still in the middle of the pew reconfiguration. The terrazzo floor must be well-cleaned before we can re-secure the pews. Trey and the missionaries are working diligently on that laborious project. Since the pews are not currently bolted to the floor, please be careful when choosing a seat on Sunday. The pews can move as you get up and sit down.
Please welcome Luis Corral, our seminarian assigned to the Cathedral Basilica and St. Elizabeth's. Luis will serve Mass some Sundays with us and collaborate with the Campus Outreach at St. E's during the week. We have included a letter from him in this bulletin.
Lastly, as a way of intensifying our Eucharistic Devotion during the Eucharistic Revival, we will extend the Adoration time from two days to five days a week. Adoration will take place Monday through Friday, 11 AM to 12 PM. We have prepared a signup website with 30-minute adoration turns. Please follow this link to get in the schedule. Adoration turns will start on Monday, September 25th.
May our Lady of Guadalupe give us the grace of loving Jesus in the Eucharist every day more and more.
Yours in Christ,
Fr. Richard, MC