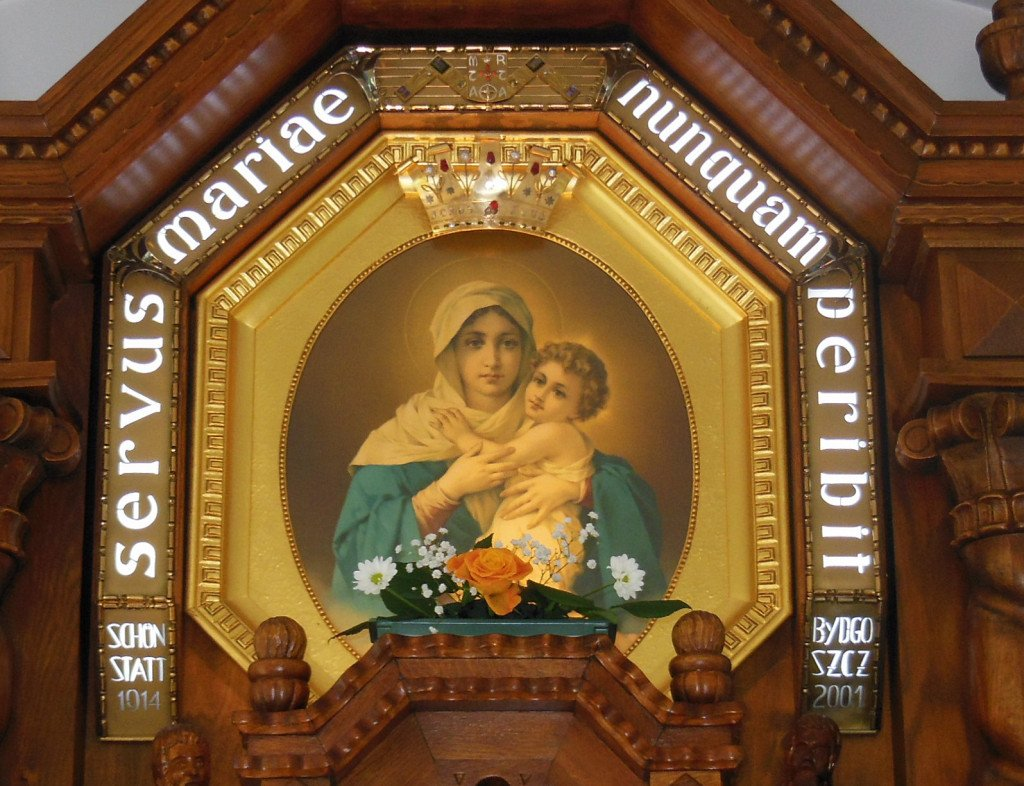 Dear brothers and sisters,
Today, two of our students will receive the Sacrament of Confirmation at the Cathedral Basilica of the Immaculate Conception in a Mass presided by Archbishop Aquila. We pray especially for Maddie and Celia that they may always be docile to the Holy Spirit's motions in their hearts.
Lisa, our business manager, and I continued adjusting the budget for the new fiscal year last week. So far, this fiscal year, we have reduced the deficit through generous donations from $60,000 to $25,000. I am very grateful to all those who made that possible!
We are finishing the month of May, the month of Mary. Growing up, I often rode my bike to a nearby shrine of our Lady of Schoenstatt to pray the rosary. The chapel was beautiful, small, and cozy. The main feature of the chapel is a famous and stunning painting of Mary with the child Jesus. But what always caught my attention the most was the words written around the picture that said "Servus Mariae nunquam peribit," which means, the servant of Mary will never perish.
Let us run to the protection of our Lady. If we are under her powerful mantle, nothing can harm us. Temptations might come, big crosses might show up, and we might get attacked, but if we go to Mary, she will always be our refuge. As the Hail Holy Queen prays, she is always "our life, our sweetness, and our hope."
May our Lady of Guadalupe keep "mothering" us really well. Yours in Christ, Fr. Richard, MC
Servus Mariae Nunquam Peribit