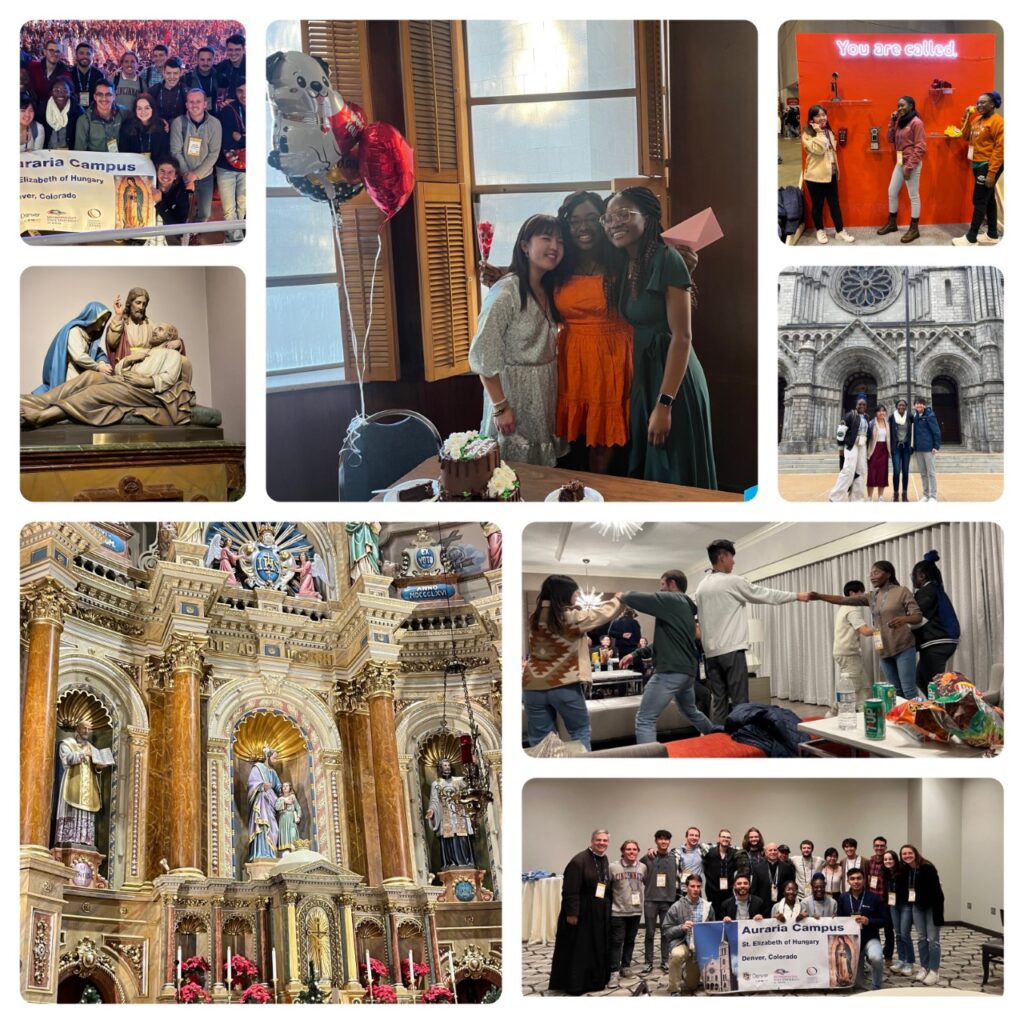 Hello, I am Celia. I come from Cameroun. I came to the US about 3 years ago. Being away from family and friends has been tough. Especially on the spiritual part, I had somehow lost part of my spiritual self, and the most I could do was to hold on to what once was. As we all know, it is hard for oneself to dwell in the past without moving forward.
That is where I realized SEEK helped me move forward in the reality of time where I was stuck. I will say God really worked out everything for me. I started going to bible study at the church with wonderful people. Those bible studies quickly became the highlight of my week and what I looked forward to every week. It brought me water in a deserted land.
One day, the amazing missionary leading us brought up SEEK. I was deeply intrigued but was scared finances might be a barrier for me. We were told we could fundraise, and yet I knew no one to even send letters to. Thanks to the wonderful missionary I had leading bible study, we were able to figure out the financial issue, and as such my calling from God continued.
I was very much anxious to spend time with strangers at SEEK, and even more anxious about being and feeling alone. All I could think of at the moment is all that could go wrong, and never did I stop to ask God what did he have in mind for me? As God made his way work, I shared the room with amazing girls and got so close I could finally be proud to say not only had I found sisters in Christ, but I had found people I was happy to call my friends. We spent a lot of time at SEEK together, went to adoration, giggled, laughed, and cried together, for we had just met, but it sure felt like we had known each other forever. My experience at SEEK with the people, missionaries, and priests was so wonderful I sure lack words or space to even tell the world how the Lord decided to change my life through SEEK and his people. Not to say that seeking was all jolly, far from that, I was longing for something I did not know, I was lost, broken, and alone. I went to prayer group, and God reminded me of his love for me and how well he knows and understands me. Through amazing talks, adoration, people, encounters, confessions, and prayers, the Lord found me when I was lost. One of the things I will always carry with me that I got from SEEK is "The Lord shall turn your wounds into blessings and make you worthy to carry out his will" as well as the people whom I encountered and got to know better. As the Lord guides me to the path of service he decides for me, may he be your guide and protector, and always remember he cares for you and loves you dearly, for you are the apple of his eyes (Deuteronomy 32; 10-11).
SEEK 2023 Experience – Celia Moneboulou Mbazoa